Introduction of Guesthouse akicafe inn (Accommodation, Chapter 3)
2019.12.07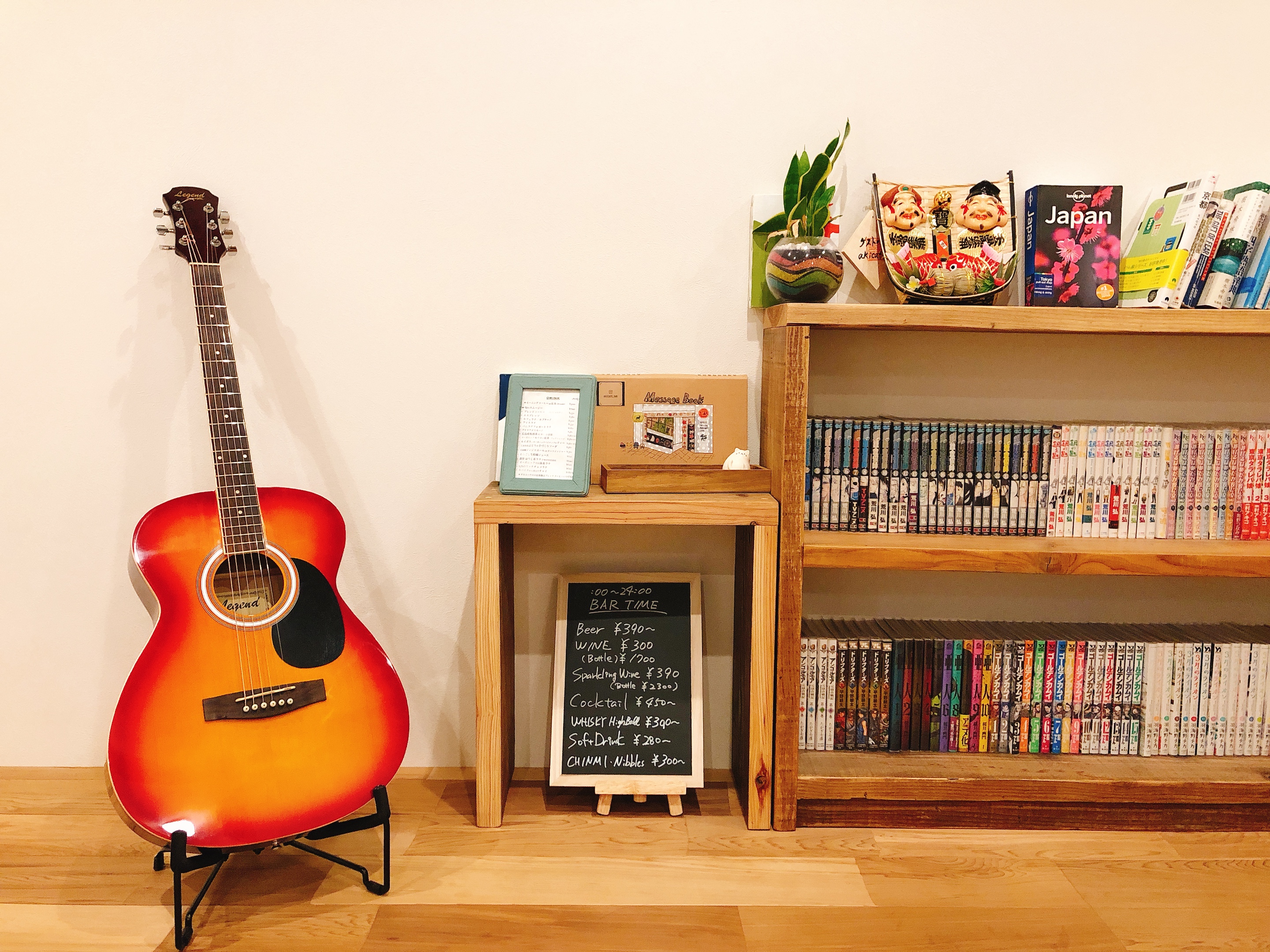 Hello everyone! 🙂 This is Alice from guesthouse akicafe inn. Today I would like to introduce our common space to you.✨☺️
One of the most impressive things about akicafe inn must be our friendly staff without doubt.✨ Some of our staff are Japanese, and some of them are from Taiwan who are on working holidays now in Japan. (Just like what I used to do before. 😆) As a result, in akicafe inn we speak three languages – Japanese, Chinese and English. Even you don't understand Japanese you can feel at home when you talk to our energetic staff!
In front of the reception desk, sightseeing maps and information for local delicious foods, museums, festival, performing arts and other events are well-displayed and taken for free! If you ave any questions, asking the receptionists is the fast and best way. 😉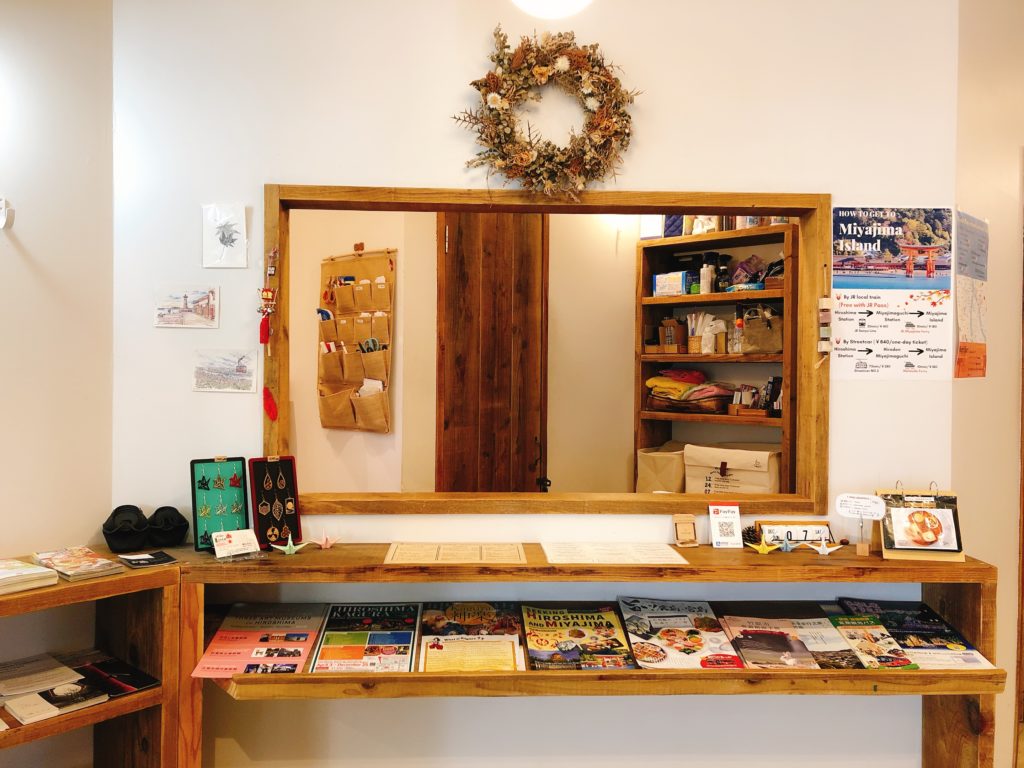 The Tatami Room in the common space on 1st floor is the place for every one to relax and communicate with each other. Our guests love spending time here sharing their travel experiences, watching TV shows, reading comic books or using their laptop to kill the time in the afternoon. Sometimes they also cook different kind of foods to share with each other. 😋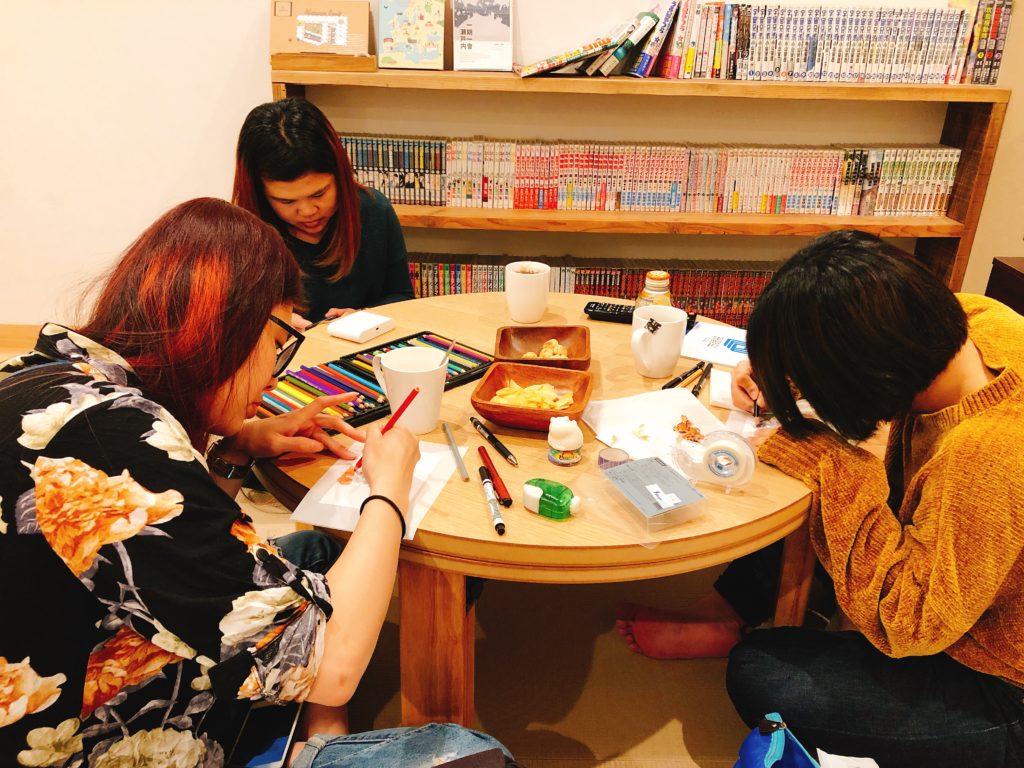 Oh, and recently we also got a new guitar put in the Tatami Room.🎸We believe that people who travel a lot must enjoy the music as well.🎵If you want to share your music with us, please come to play the guitar even you are not staying in our guesthouse. 😉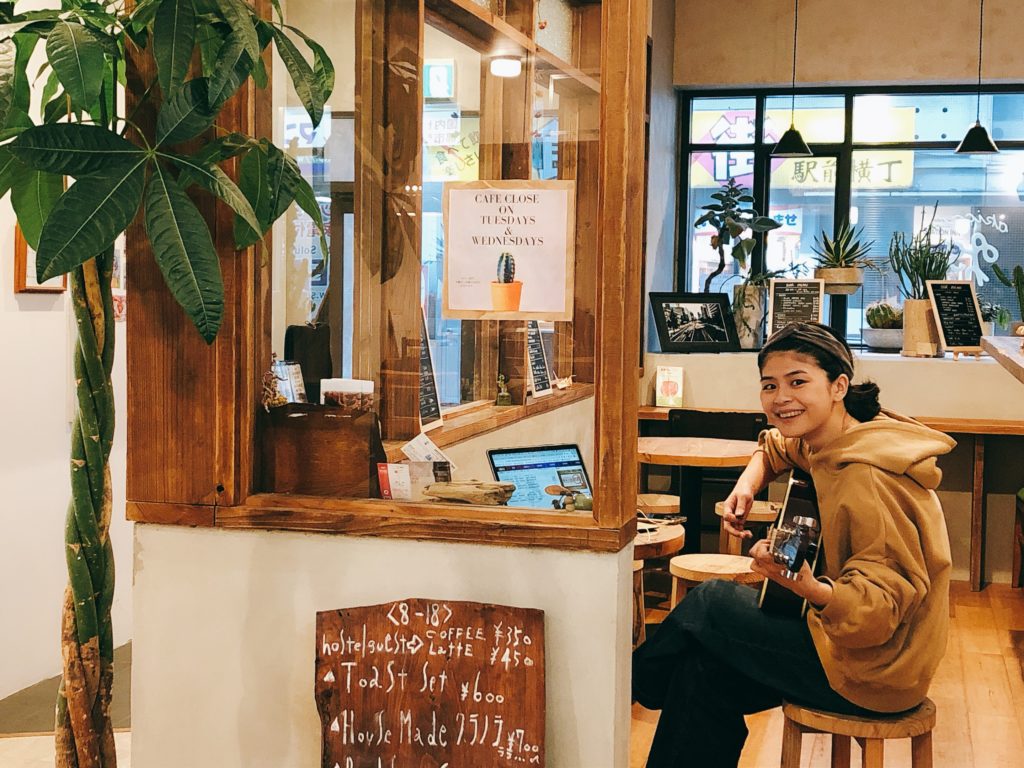 Guesthouse akicafe inn always welcomes you. 🙂 See you next time.
akicafe inn
Alice
Please refer to the link for more information : 【Accommodation Chapter2】