Foods in Hiroshima – Okonomiyaki
2019.12.10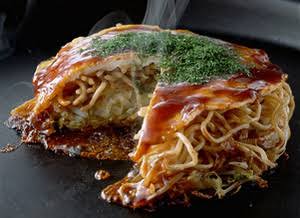 Hi, every one. Today, I'd like to share "Okonomiyaki" to you.
Do you know Okonomiyaki??
It is a Japanese-style pancake made from eggs, flour and water with lots of toppings. In Japanese, Okonomiyaki means "whatever you like", thus you can put whatever you like on it.😋
I want to introduce the Okonomiyaki restaurants which my friends' recommendations in Hiroshima.
---
First one is "Denkosekka". Many of my friends recommend this to me.
It has a lot of vegetables and shiso leaves inside which make it very healthy to our bodies. It also has eggs that make it look fluffy like an omlet.

【Address : fullfocus-building 6F, 10-1, matsubara-cho, minami-ku, Hiroshima-shi】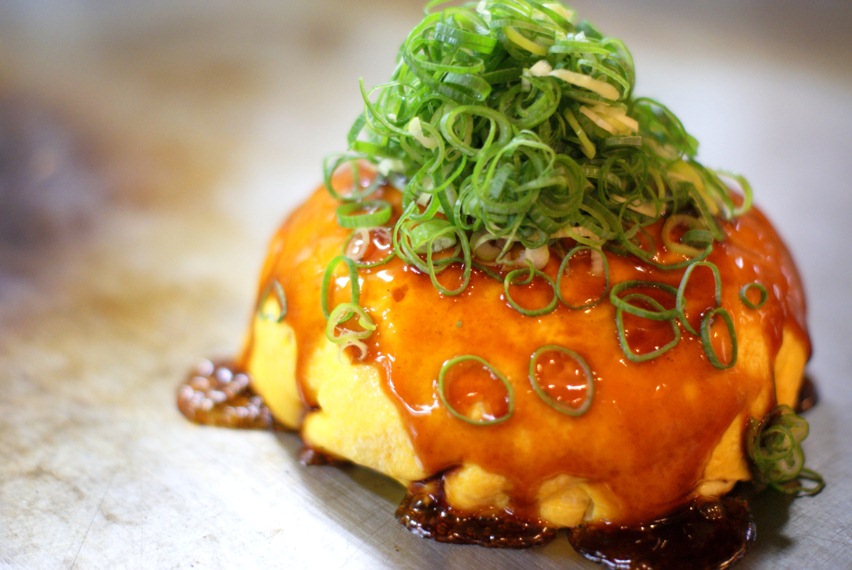 ---
Second of the recommendation is "Negiann".
In Japanese "Negi" means green onions, so that they really put a lot of green onions inside with crunchy noodles. It tastes very delicious.

【Address: 2KT building2F, 9-22, mikawa-cho, naka-ku, Hiroshima-shi】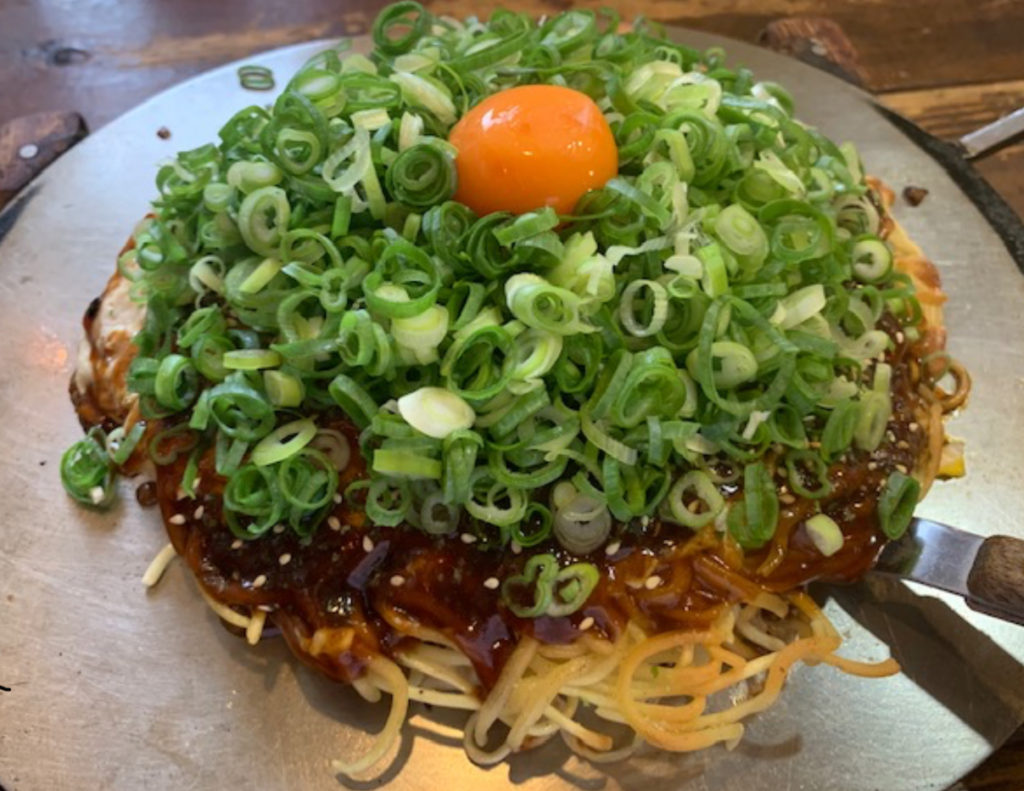 ---
There are still many Okonomiyaki restaurants I would like to recommend you such as "Ropez", "Goemonn", "Hassho", etc. You must go there and try to eat at least once in your life! 😋
And when you finish having the delicious Okonomiyaki inHiroshima, please stop by akicafe inn on your way back home. ☺️ We look forward to seeing you.
akicafe inn
chii