Intro of akicafe inn's kitchen
2020.01.22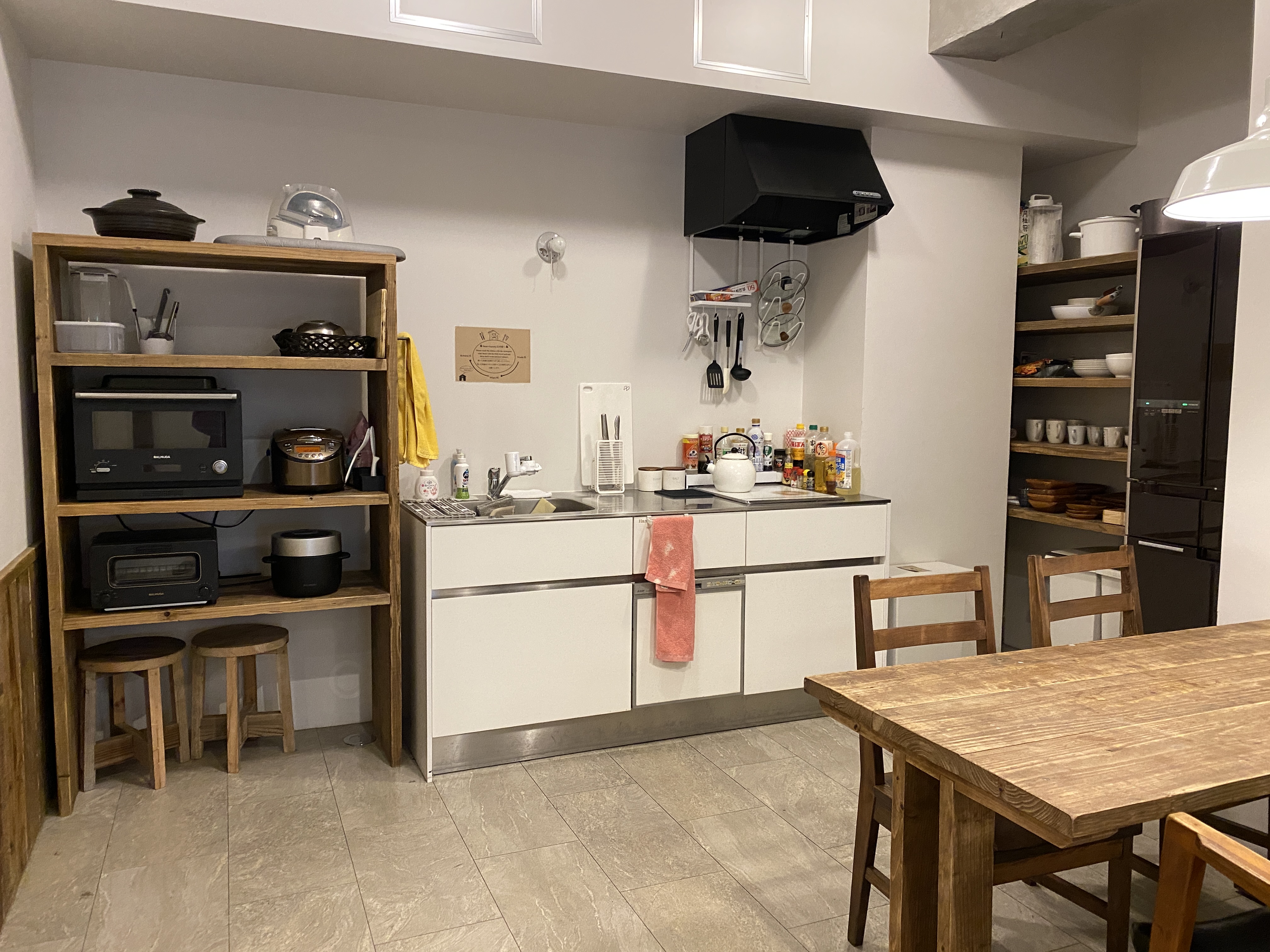 Hi!! This is akicafe staff, Runa!! I'm a 4th year undergrad!
When I was in my third year at university, I stayed at guesthouses in Osaka and Tokyo for a long time to find a job. Then I thought one thing:
「I'm tired of eating out for such a long time!!!! TAT」 
And it's so costly to eat outside that frequently… but the kitchens of guesthouses in Osaka and Tokyo were not that convenient to use for the less-equipped facility which was lack of many basic seasonings to cook.
To save more money for those who have long-term stay in a guesthouse and those who have the allergies to certain foods, it is obviously that well-equipped kitchen is necessary. And without doubt it is the key for them to choose a guesthouse to stay on the reservation sites.
Sorry for the long introductory remark above 😅the theme for this blog is :
"What does akicafe inn have in its kitchen~~?"
Yes it is the kitchen that akicafe inn provides for its guests who stay overnight and it is in the common space on 1st floor where you will see soon after you enter inside akicafe inn.
And the kitchen appliances are like this! Our facility in BALMUDA! (microwave oven, toaster, rice cooker) When you press a start-button, they will even play a beautiful song for the waiting time. 😜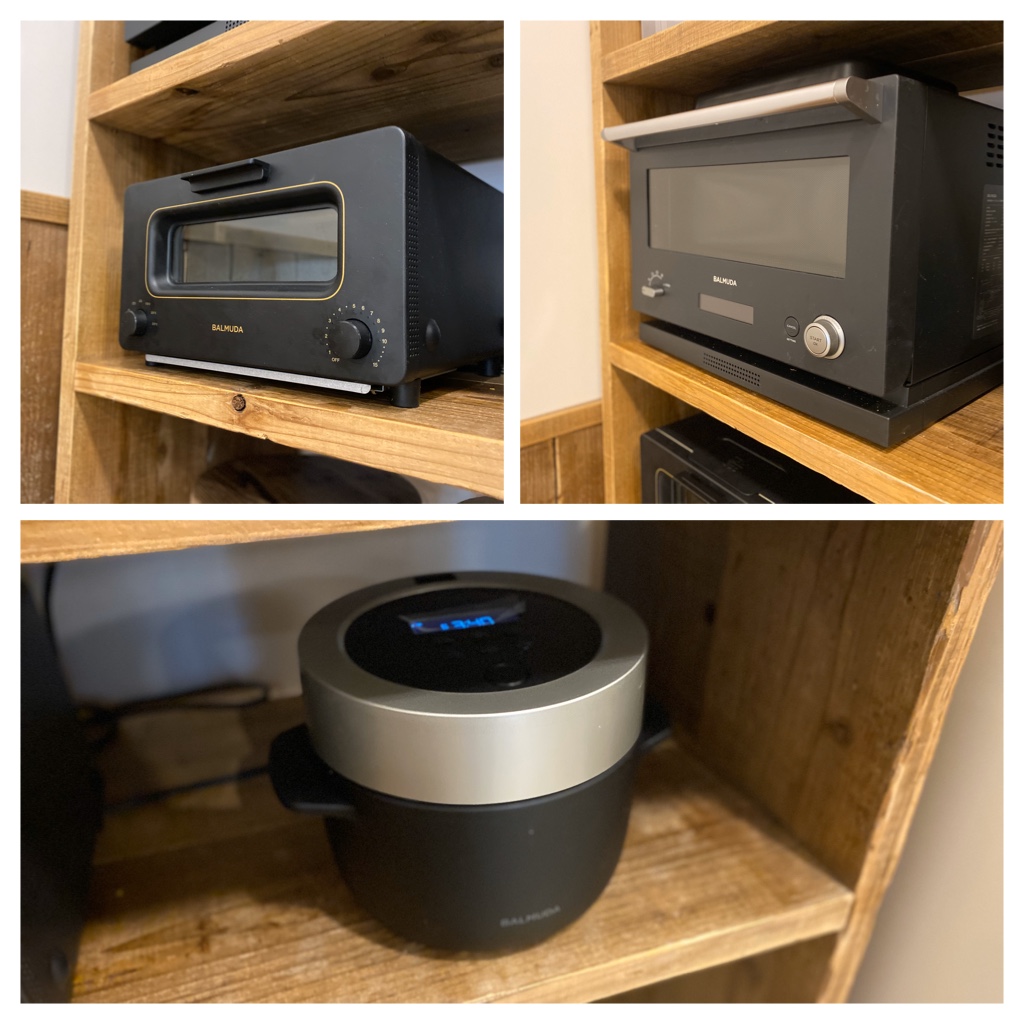 Other cookware such as frying pan, wok, pot, saucepan are also provided with. And the kitchen utensils like cups, plates, spoons, forks and knives are all in white color that makes the sense of unity higher.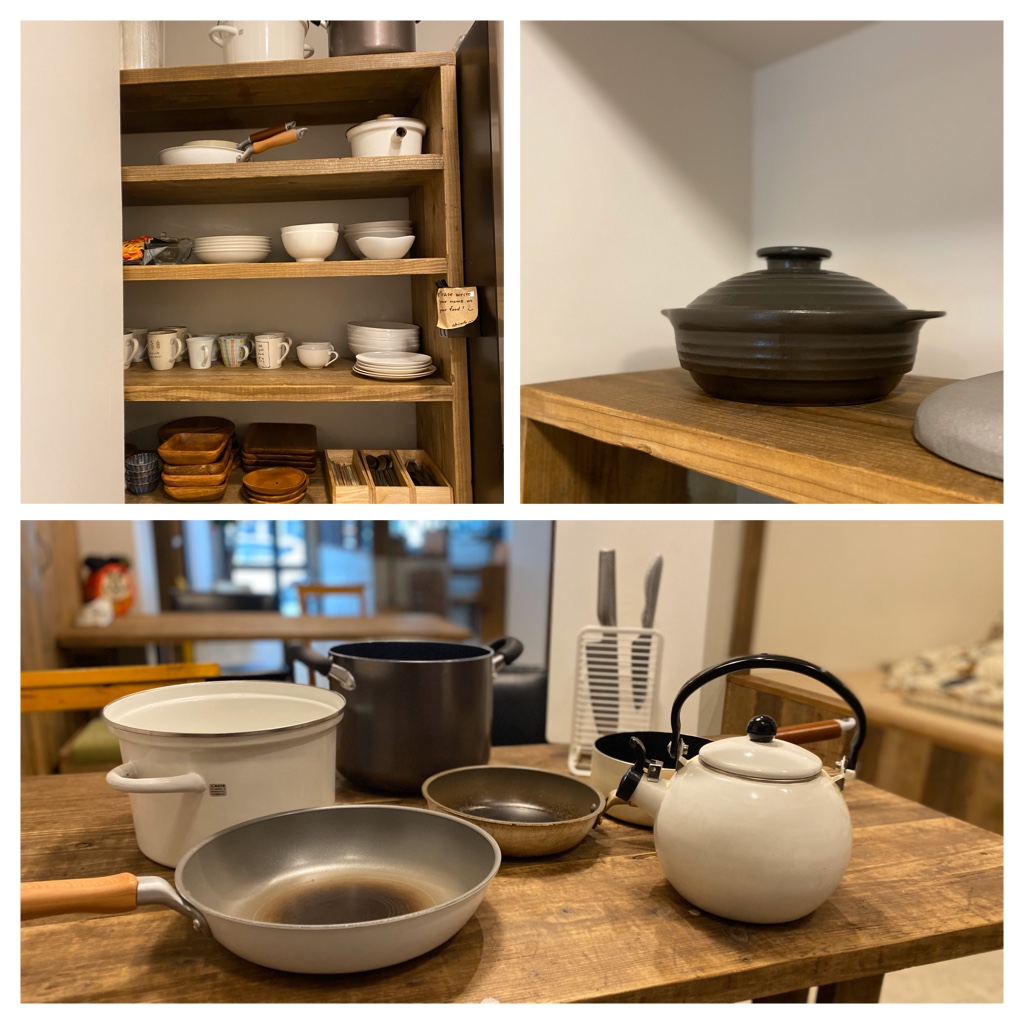 What's more, akicafe inn has 2 induction cooktops, which means you cook your pasta with other dishes prepared at the same time!! 😏😎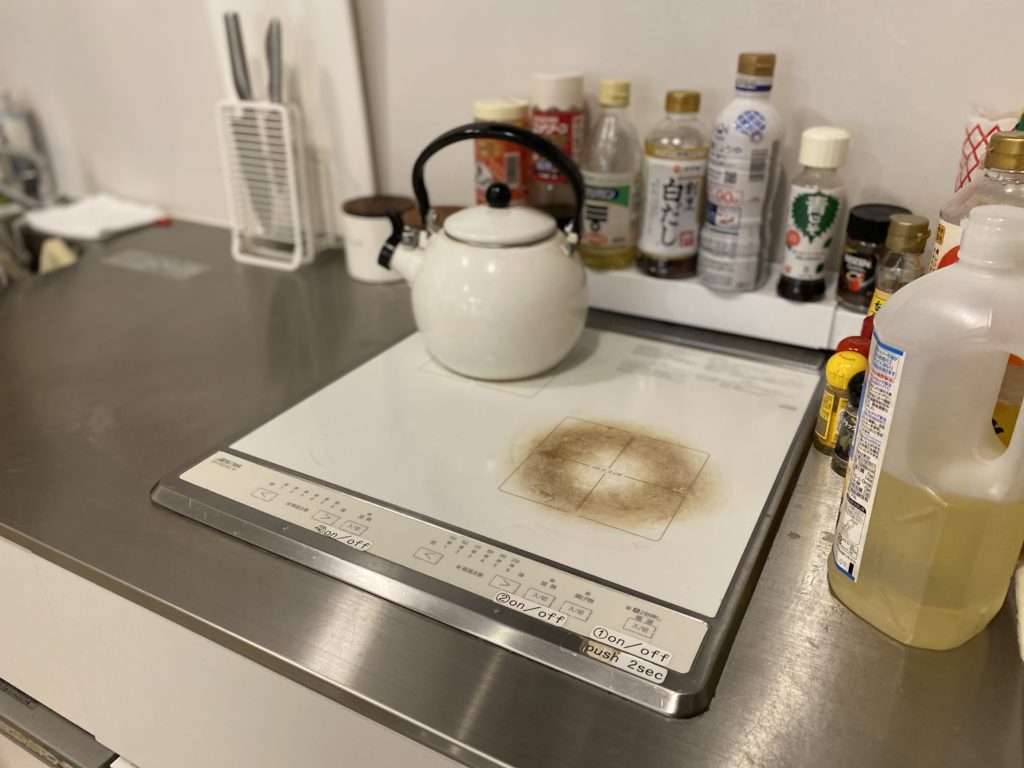 And those are our seasonings!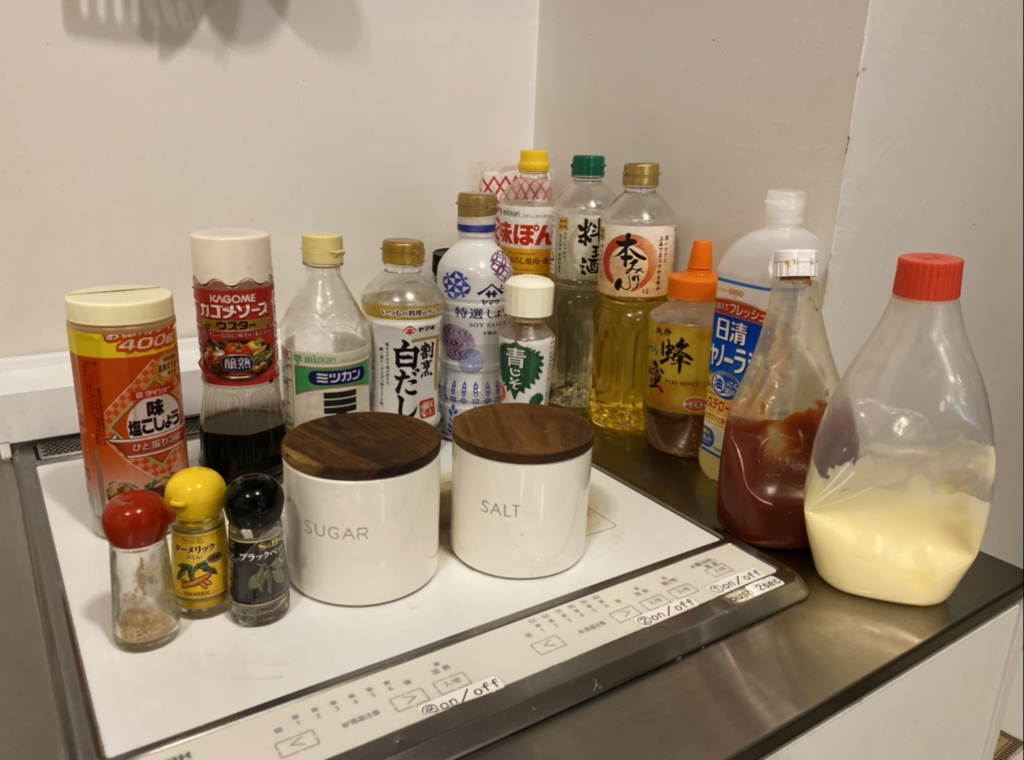 ---
What do you think about our kitchen? 😀
It's 24 hours available for our guests too!
Let's cook together and enjoy your trip to the full in your home (akicafe inn) in Hiroshima! 😊😄
We will always wait for your arrival!!! 🙂 See you!
aki-staff Runa
Bye👋