How to go to MIYAJIMA from Guesthouse akicafe inn.
2020.04.22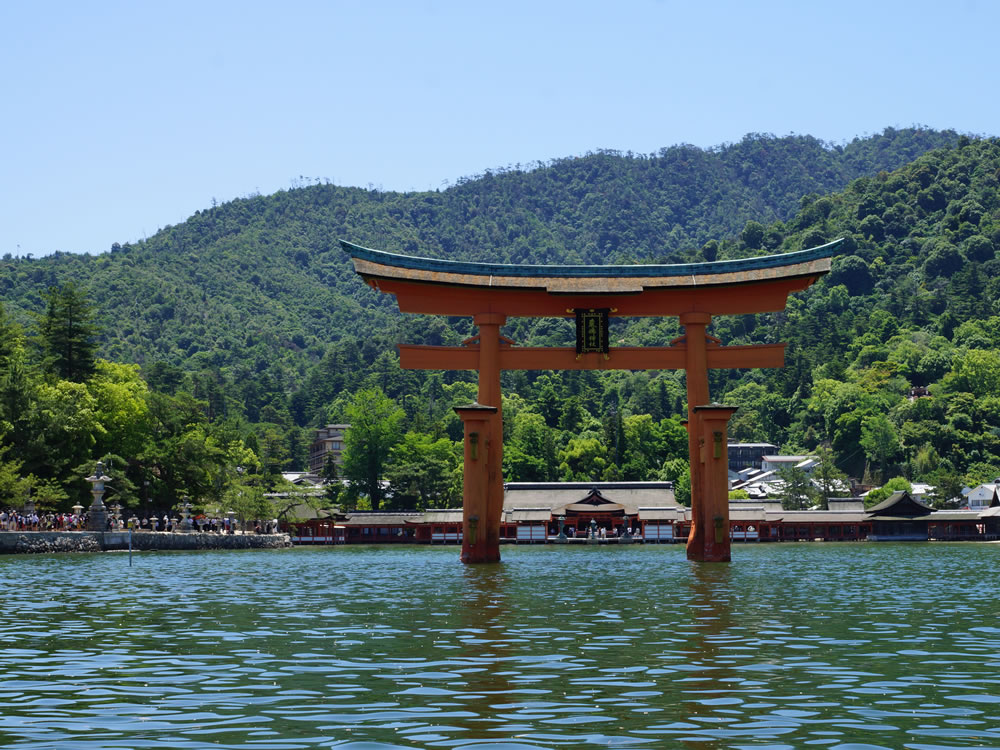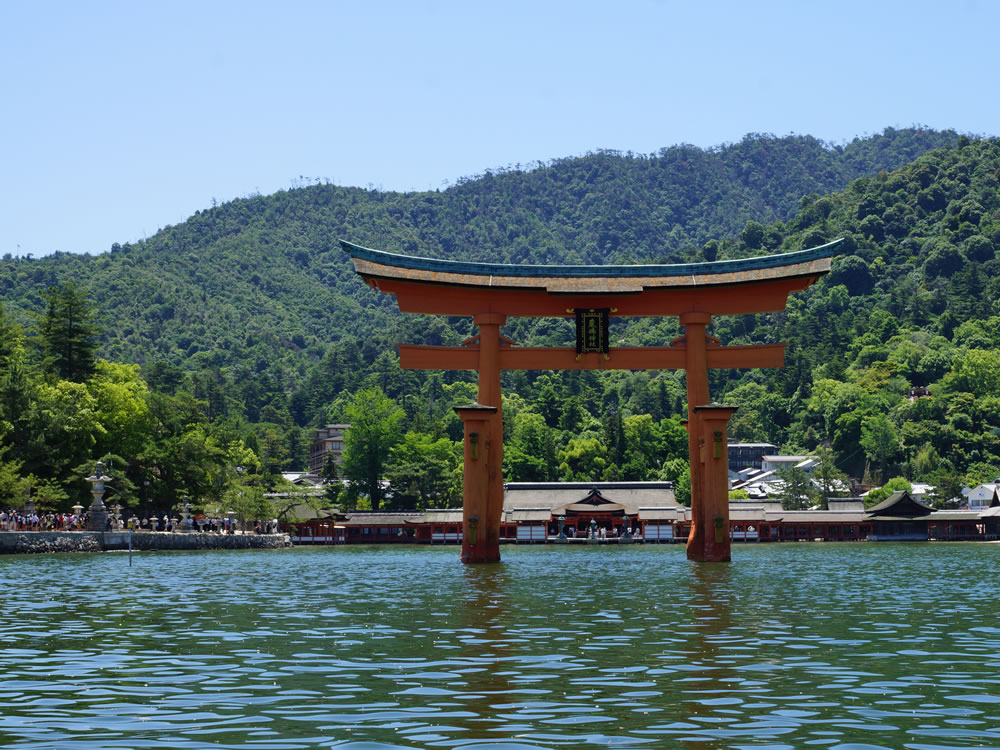 Hello, this is HISANO from Guesthouse akicafe inn.
We have many guests come to Guesthouse akicafe inn from the whole world, and of course Japanese. So l want to introduce how to go to the No.1 spot in HIROSHIMA: MIYAJIMA.
Below are the 3 ways you can go to MIYAJIMA from our guesthouse.
---
From Guesthouse akicafe inn to MIYAJIMA way1
The fastest way is by JR.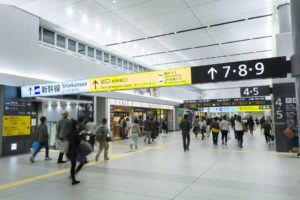 From Guesthouse akicafe inn to JR HIROSHIMA station only takes 3 minutes by walk.
If you also want to go to other places not just only MIYAJIMA within one day, you can choose JR train.
The closest JR station to MIYAJIMA is MIYAJIMAGUCHI. 
Trains depart from HIROSHIMA station with JR Sanyo line about 30-minutes ride to MIYAJIMAGUCHI.
The platform is often between No.1~4, please notice the time of your train.
Price from HIROSHIMA to MIYAJIMAGUCHI is 420yen.
---
From Guesthouse akicafe inn to MIYAJIMA way2
Want to have a cozy day to MIYAJIMA and also feeling this city? Streetcars will be your choice.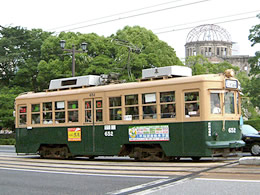 From Guesthouse akicafe inn to the streetcars station ENKOBASHICHO takes not more than 10 seconds! (If the traffic signal is green)
Although it takes more than 1 hour ride, fare is only 270yen.
And also you can see the city view of HIROSHIMA. The train will speed-up from HIRODENNISHIHIROSHIMA to MIYAJIMAGUCHI, for rail fans might be a funny experience.
No matter from JR or the streetcars, it is a 2-minutes walk to the pier bound for MIYAJIMA. There are two ferries to MIYAJIMA: JR WEST MIYAJIMA FERRY and MIYAJIMA MATSUDAI FERRIES. Fare for both ferries is 180yen and the ride takes 10-minute.
Difference between the two ferries, please check on the note below.
---
From Guesthouse akicafe inn to MIYAJIMA way3
If you don't want to use JR or streetcars, just try the Ferry.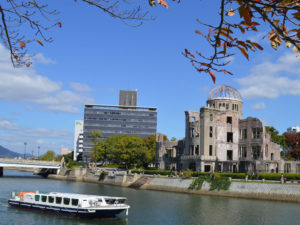 The last way to MIYAJIMA is by taking "World Heritage Sea Route".
By streetcars No.2 or No.6 at ENKOBASHICHO station and get off at Atomic Bomb Dome station. Go 50m south from Atomic Bomb Dome. Pier is under MOTOYASU Bridge.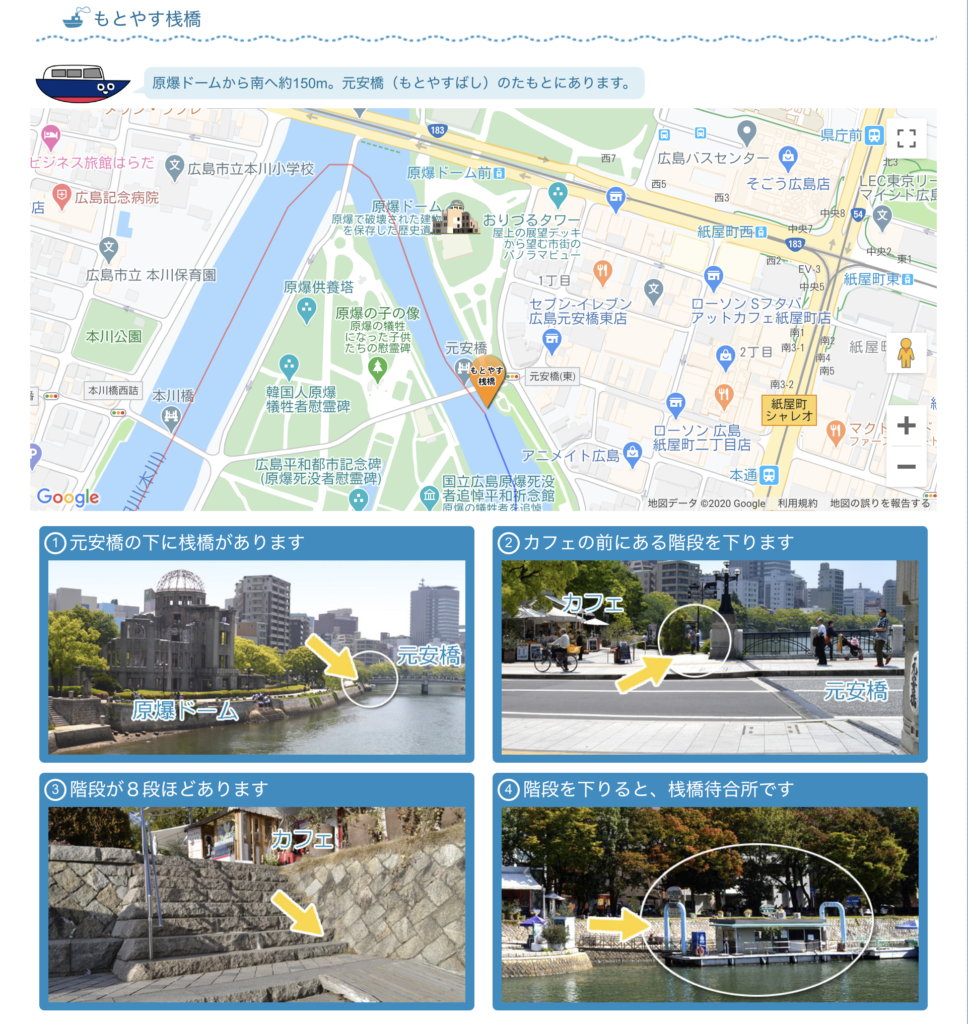 After departing, you could enjoy the view of the HIROSHIMA city on deck. The ferry will speedup when it comes to the sea. Though the price(2,200yen for one way) is much higher than JR or streetcars, it directly rides to MIYAJIMA and no transfer is needed. And also you could see a different view of HIROSHIMA. 
With all these different options to go to MIYAJIMA. You can just choose the best one for yourself, have a nice and interesting trip in HIROSHIMA.