COVID-19 Impact on Hiroshima (news by 1st March)
2020.03.01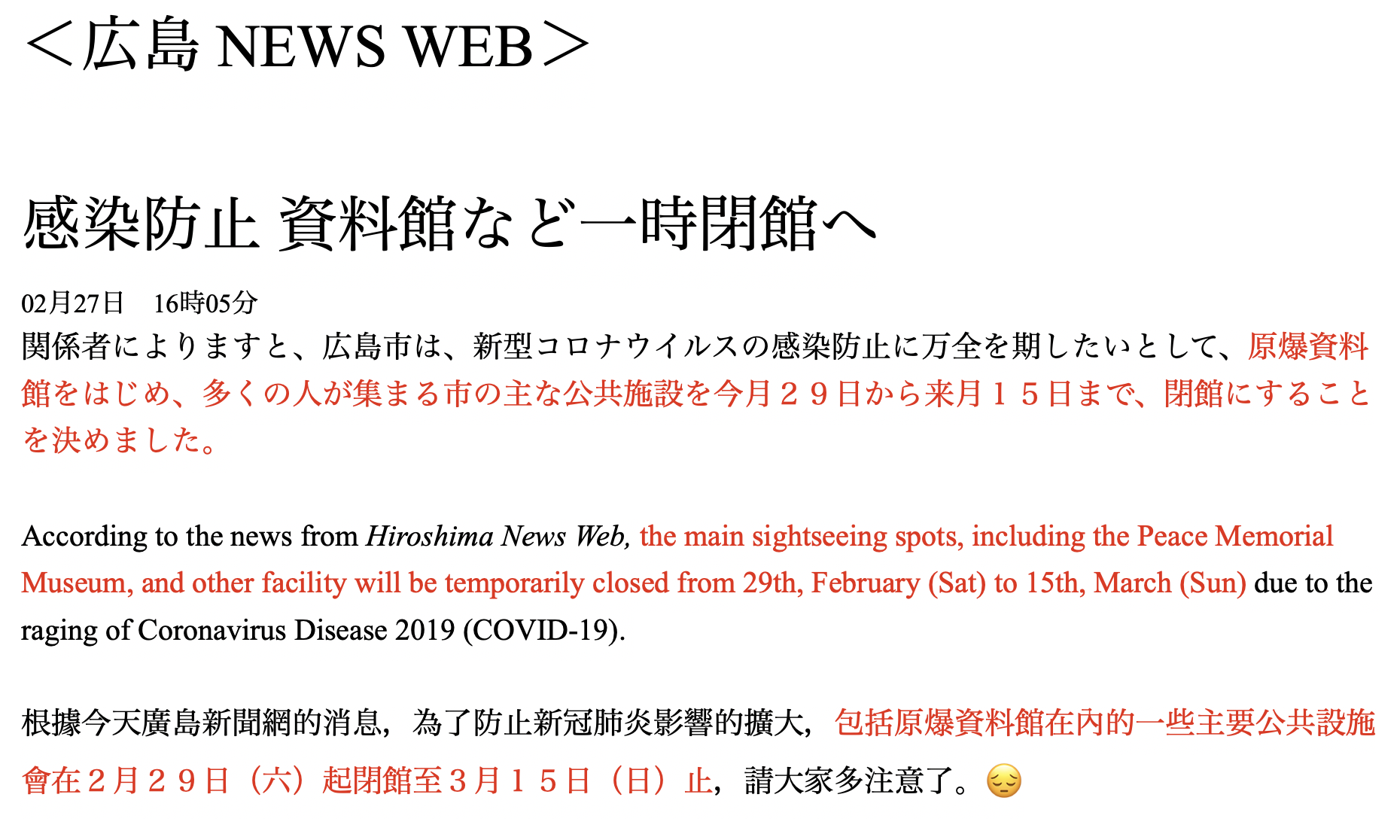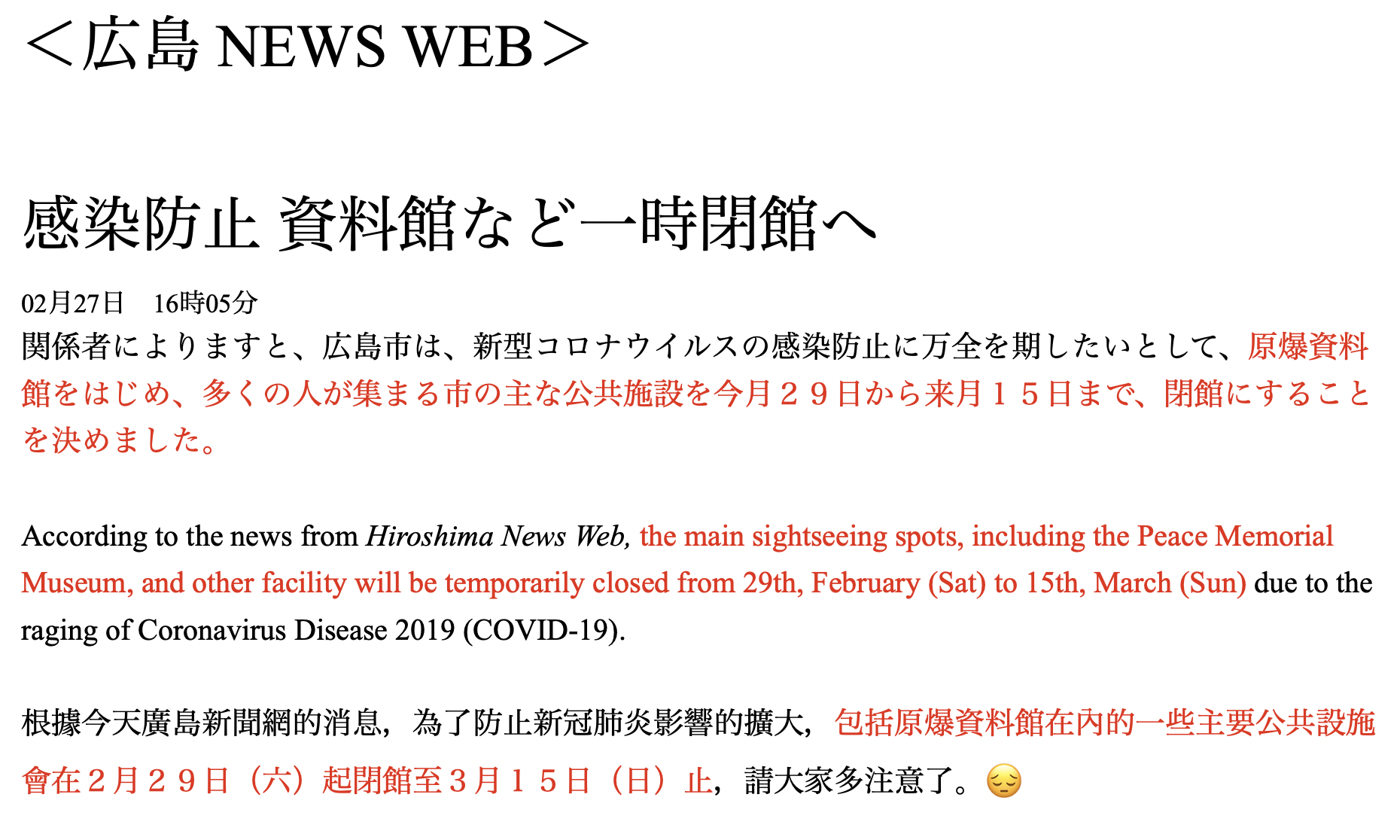 As the coronavirus continues to spread, the Hiroshima Prefectural Government just announced the policy that from 29th, Feb (Sat) to 15th, Mar (Sun), all the schools, cultural and sports events and the main sightseeing spots will be temporarily closed.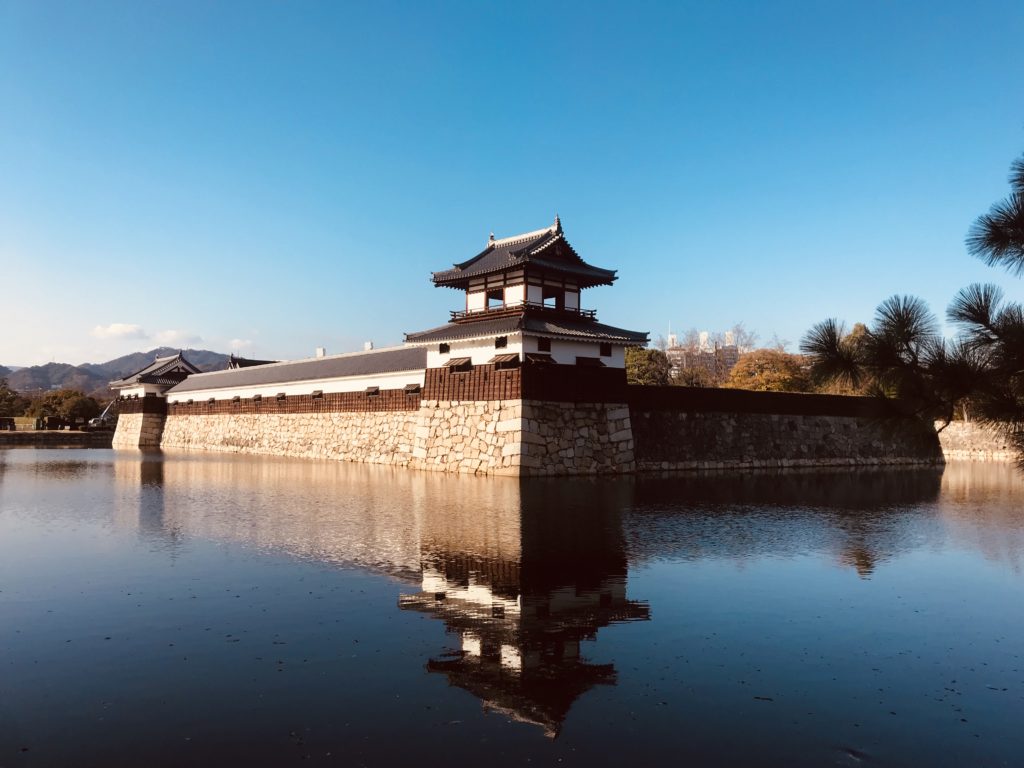 Below is the list of the closed facility.
---
Peace Memorial Museum (The Peace Memorial Park is still open)
Hiroshima Castle
Hiroshima City Museum of Contemporary Art
5-Days Children's Museum
Ebayama Museum
Hiroshima City Museum Of History And Traditional Crafts
Numaji Transportation Museum
Health Sciences Museum
Waterworks Bureau
---
And the Yamato Museum in Kure City in Hiroshima is also closed from 2nd, Mar (Mon) to 15th, Mar (Sun).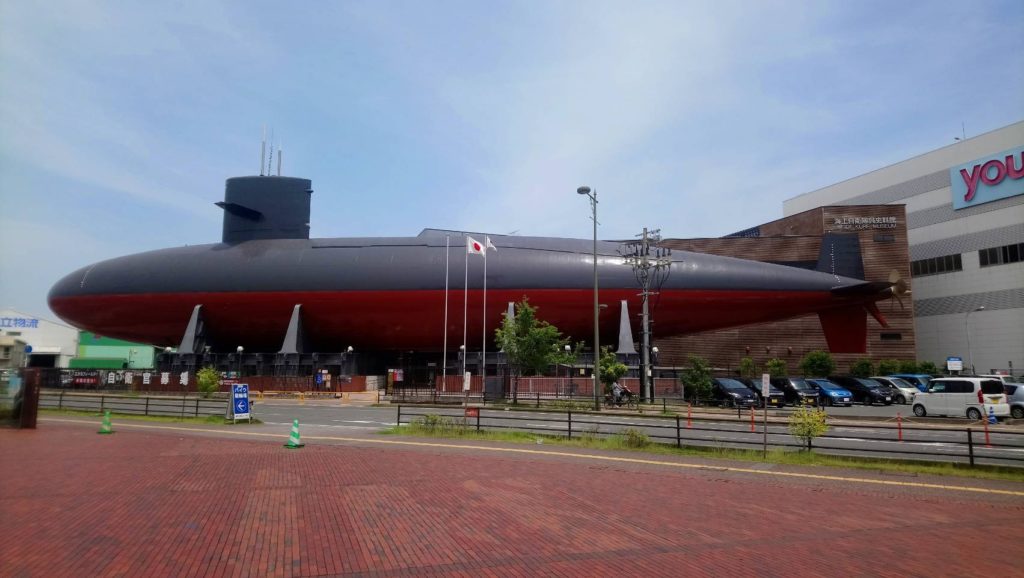 ---
To avoid being noticed that the facility is closed after you arrive there, it is better to look up the latest news on the Internet before the departure.
*akicafe inn cannot provide you "all the information" about coronavirus .
*The content of this blog is written on 1st, Mar (Sun). The following information should be checked time from time.
---
◎References◎
【HP Of Hiroshima Prefectural Government】
---
At the reception desk in akicafe inn we also provide the alcohol-based hand sanitizer for our guests to use.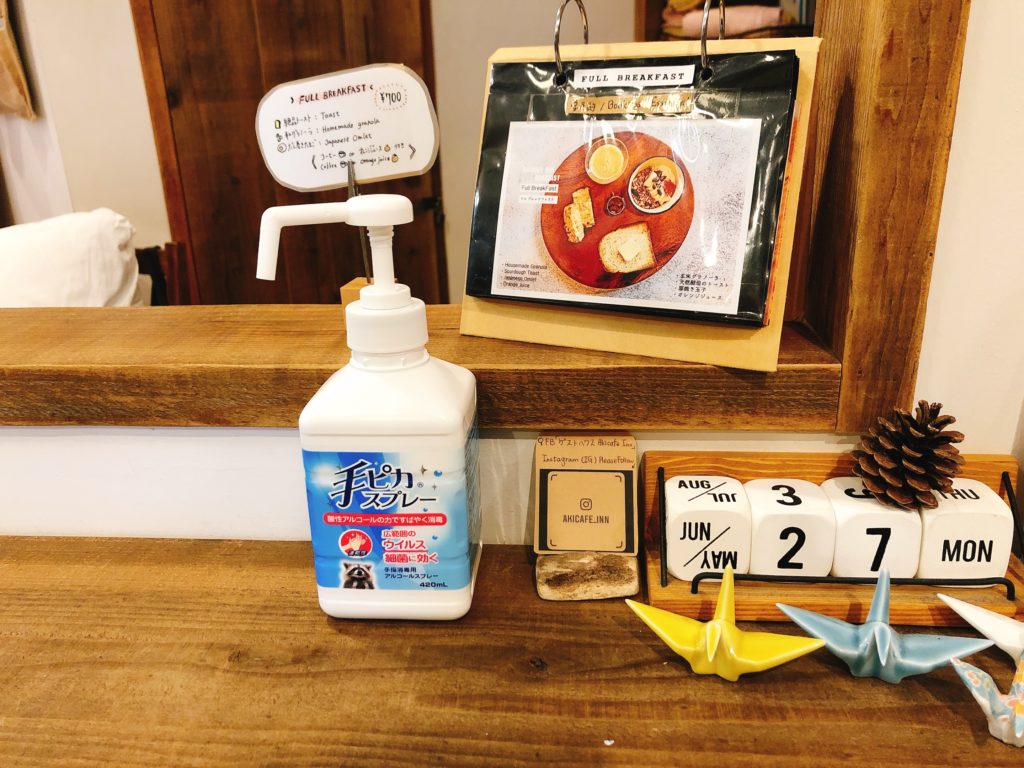 Please be aware of the news of coronavirus and take good care of yourselves no matter where you are! Hope we can make it through as soon as possible.😷
akicafe inn
Alice