三滝寺(Mitaki temple)
2014.12.08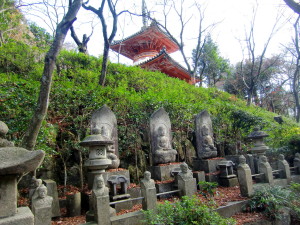 "Go to Mitaki-dera!" That's what I heared from two people who are living here in Hiroshima for several years and it seems like this temple is an insiders' tip! Since I really like visiting shrines and temples I decided to take their advice and make one last trip before the leaves completely lose their red colors.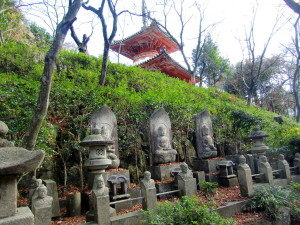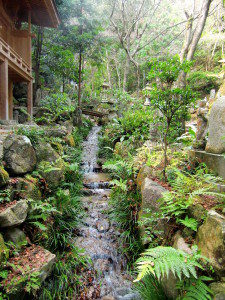 Mitaki-dera lies on top of a hill and the name already gives you an idea of the scenery you can expect to see: "mi" is written with the Kanji for "three" and "taki" means "waterfall". But not only the waterfalls are really nice but also the whole way up to the temple. While passing by many statues and old houses belonging to the temple complex, the stream is always right next to you.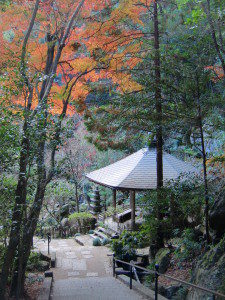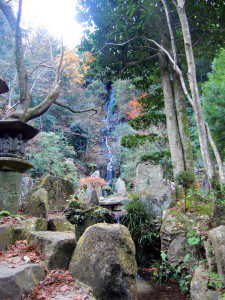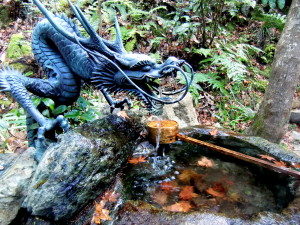 It was a quiet morning and after visiting the temple I sat down and took a rest next to two nice elder ladies. We started talking about the beauty of this place and Japan in general and suddenly they asked me if I already had lunch – and invited me for Yakiniku! We walked down the path to the entrance together, enjoying the last red leaves. And once again, I came to know what "Japanese kindness" means!